Day old bread holds such promise in Italian cooking, specifically in Tuscan cooking. Panzanella salads, toasty breadcrumbs on pasta (yes, carbs ON carbs) and bread thickened soups are all trademark foods of the region. This rustic Tuscan soup (Tomato Bread Soup with Arugula Pesto), known as Pappa al Pomodoro, is one of the lesser known ways to use leftover bread.
It's quick comfort food but still healthy enough to fit the bill. But don't wait until you have stale unused bread on your hands. Actually you should go buy bread and leave the bag open "by mistake" as an excuse to make this soup. There are so many things I love about it. The texture becomes silky and thick from the bread and the contrast of flavor when paired with the arugula pesto adds an additional dimension.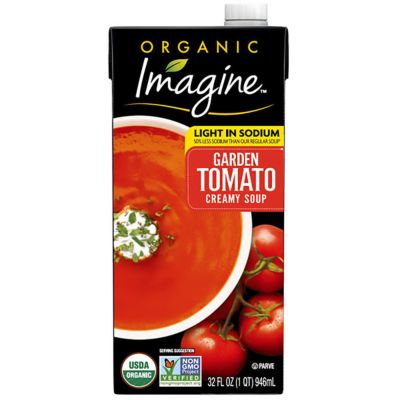 Italians do not purée their soups, something I am quite happy about. I prefer texture or at the very least a grilled cheese on the side for dipping. But this soup leaves no grilled cheese to be desired; juicy tomatoes bursting from their skin, torn bread melting into the sweet basil-y sauce, and the sharpness of the swirled in arugula pesto. Two things are essential: use good canned tomatoes and a day or two old crusty white Italian bread. Don't even think about using sliced sandwich bread.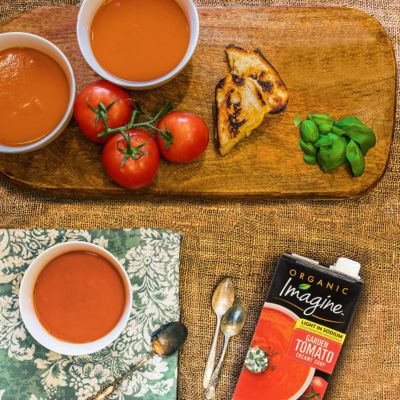 Serves 4-6
Ingredients:
Good quality extra virgin olive oil
1 1/2 lbs of grape tomatoes
3 garlic cloves, sliced
1 28 oz can and 1 14 oz can of good quality Italian tomatoes
1-2 large handfuls of basil leaves torn and separated from the stems
2 slices of good quality stale bread
Salt and pepper
Arugula Pesto: 1 cup packed arugula, 1/8 cup grated parmigiana reggiano, 1/4 cup olive oil
Method:
Prick cherry tomatoes all over with a fork. Toss cherry tomatoes with olive oil, one of the cloves of garlic and 1/4 of the basil leaves. Roast at 350 deg F for approximately 20 minutes on a sheet covered with aluminum foil.
Chop basil stems. Heat approximately 2 tablespoons of olive oil over medium heat in a large pot. Add remaining garlic and saute until just changing color, about one minutes. Add basil stems to the pot and cook 2-3 minutes longer.. Add canned tomatoes to the pot, bring to a boil and simmer for 15 minutes.
Tear bread into thumb size pieces and add to the pot with the remaining basil leaves. Mix well and season to taste with salt and pepper. At this point, the cherry tomatoes should be about ready, Add to the pot with all the delicious oil and juice from the baking sheet. Use a wooden spoon or scissor to break or cut the tomatoes into smaller pieces. Cook for about 10 minutes adding water to the pot as needed to achieve a silky yet thick texture.
For the pesto, puree the three ingredients in a food processor. Alternatively, the arugula could be chopped very finely with a knife and mixed with the cheese and olive oil.
Top bowl of soup with a dollop of pesto and serve.
Hey There, I'm Monica, Mom of two. This is my personal blog site. Here I write about Kitchen Tips Tricks, Recipes, and Review the products I use.
I hope you enjoy the article. Give me feedback on how I'm doing with my blog. I would appreciate it so much.
Have a great day! 🙂
[Follow me on Twitter]